VERTICAL POWDER MIXER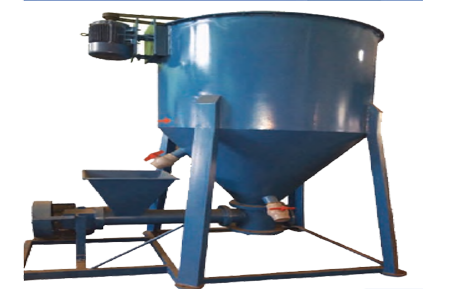 Cone Mixer has 2-3 times the efficiency. No platform underneeth feed and provides material, allows continuous production. Closed no dust pollution, apply to powder – flour mixture, flour liquid mixture. Mixed rate of more than 95%. Widely used putty powder materials production.
Applications: Foods, cosmetics, chemicals, pharmaceuticals, etc.