Offering you a complete choice of products which include Pug Mixer, Bead Mill, Ribbon Blender Putty Mixer, Attritor Mill, Planetary Ball Mill and Sigma Mixer.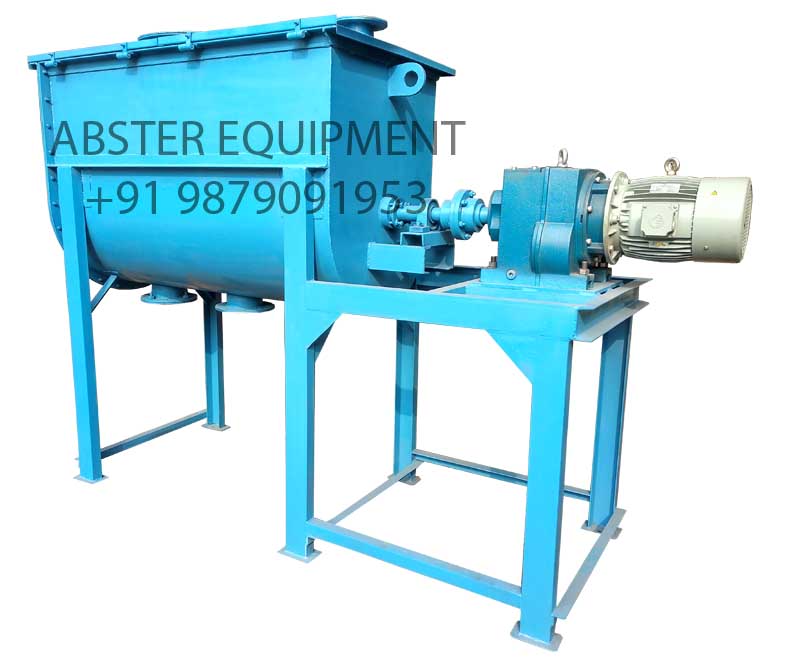 Pug mixer is used in various industries to mix a dry powdered material with a liquid material to generate a extrude wet mass. We manufacture Pug Mixer with the use of high quality stainless steel. Pug mixers come with a variable speed drive to adjust the speed of propeller and shafts. They are extensively used in many industries. We can custom design Pug mixers as per customer's need
Operating Principle
Pug mixer inner walls are constructed of SS or MS sheets. The mixer consists of a centre shaft of appropriate diameter and is either made of S.S or M.S materiaI. The centre shaft is fitted with specially designed agitator blades in order to provide contraflow action. Contraflow ensures constant circulation of mix/blend ingredients from one end to another to homogenise the batch.Both the ends of the vessel are provided with stuffing boxes on the shaft. Blend ingredients are prevented from leaking and entering into bearings by the stuffing box.
The shaft is supported by heavy duty pedestals. For models below 300 kgs the unit is provided with a pulley drive system along with tilting arrangement for discharge. For models above 300 kgs the unit is provided with a gearbox drive coupled to a motor and the discharge valve provided at the bottom.
Specification
Models

ABFPM

ABFPM

ABFPM


ABFPM

ABFPM

ABFPM

ABFPM

ABFPM

Tank Cap.in Lltrs.

50

100

250

500

1000

1500

2000

2500

Cubic Meters

0.051

0.102

0.25

0.51

1.02

1.53

2.04

2.55

Motor H.P.

2

3

5

7.5

10

15

20

2.5

Tank Length
Tank Width
Overall Size